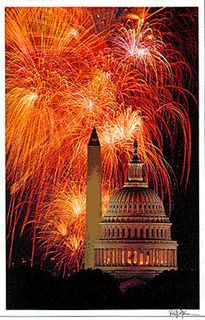 Hey Everybody!
Happy Fourth of July! I hope everyone has a great 4th this year. Below I have posted a few links of interest.
Virtue Magazine
issue 13 has been published!
Agent Tim
has a AWESOME banner up for the Fourth.
Daddy Pundit
guesses the result of the Supreme Court Confirmation Battle.
Hat Tip to
SecDef
for the cool picture!
The Blogging Boy Scout,
Travis